Delivering Science, Technology, Engineering and Mathematics workshops in line with the Curriculum for Excellence.
Techfest offers a variety of outreach workshops suitable for primary schools and early years. All the workshops are led by experienced presenters with a teaching or science background and provide an excellent opportunity for pupils to engage in enjoyable and challenging activities.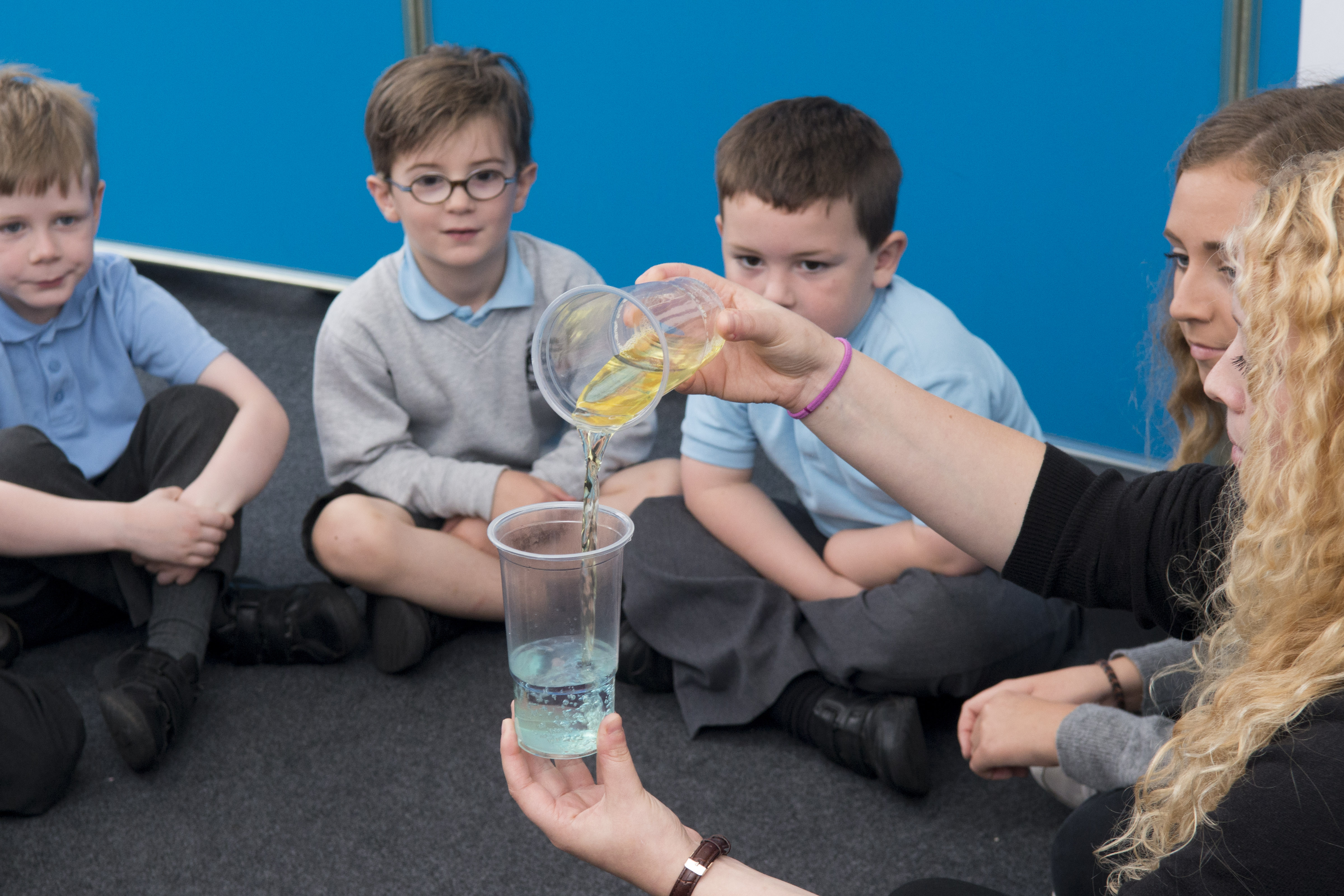 Or have a look below for a taste of our fantastic workshops!

Science Detectives

An opportunity for young super sleuths to put their investigative skills to the test. Use science to solve mysteries in this light-hearted introduction to forensic science.
Age Range: EY - P1 Duration: 45 minutes CfE: Science, Health and Wellbeing

Microbiology
Discover the hidden world of the microbe in TechFest's introduction to microbiology. Through observation and practical investigation, explore the impact of microorganisms (or germs!) on health. Age Range: P5-P7 Duration: 45 minutes CfE: Science, Health & Wellbeing
Booking information:
A minimum of two workshops must be booked per visit.
Fee: £66 (+VAT) per workshop (min 2 to be booked).
Schools in Aberdeen and Aberdeenshire are eligible for mileage exemption. For schools outwith Aberdeen and Aberdeenshire, mileage is charged at 45p per mile and is calculated from TechFest offices (Butchart Centre, University of Aberdeen, University Road, Aberdeen, AB24 3UT).
Maximum capacity for workshops: 33 pupils
Email the Outreach Programme team at This email address is being protected from spambots. You need JavaScript enabled to view it. or give us a call on 01224 274194 for more information.