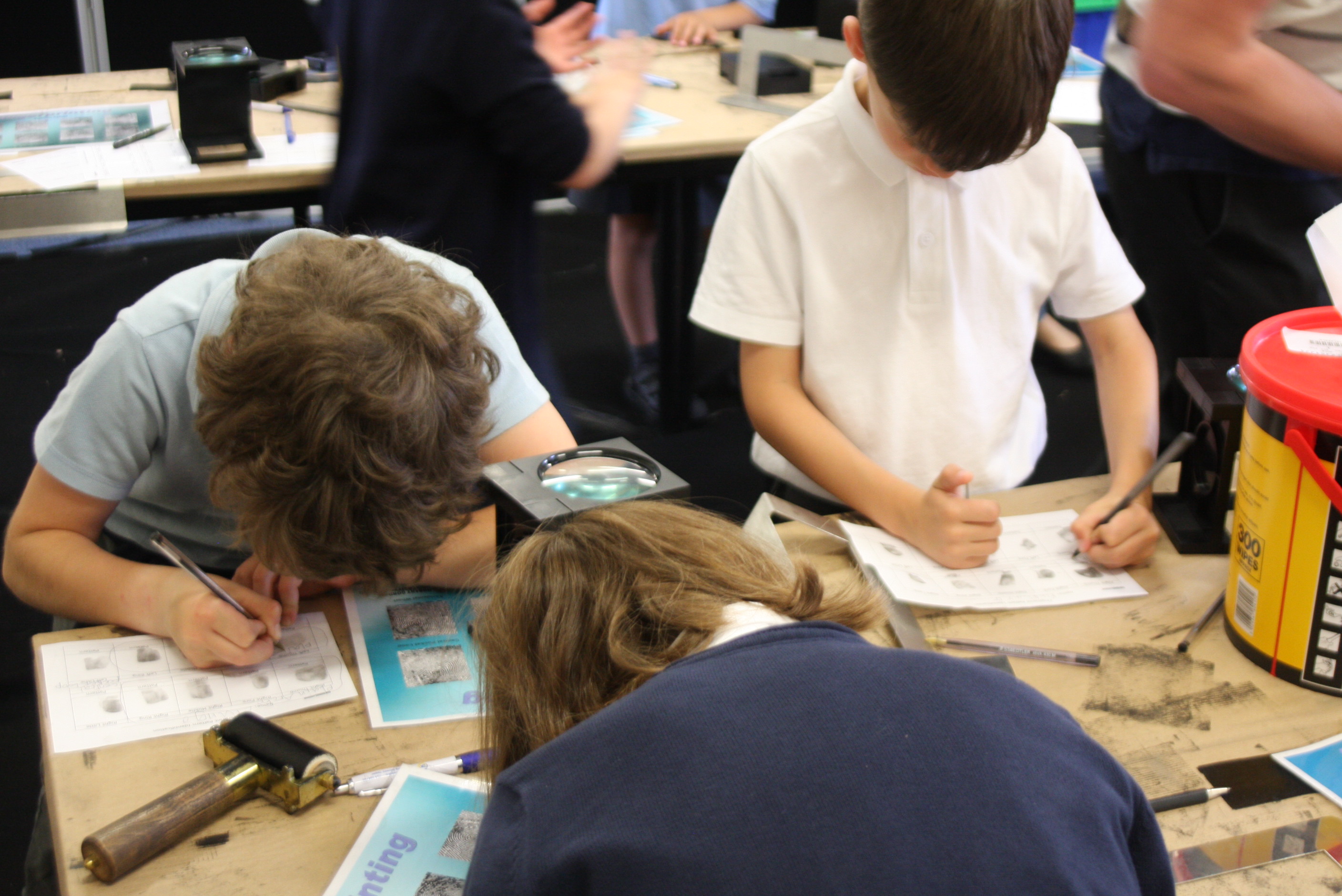 Investigating Fingerprints workshop at TechFest Festival 2016.
Nursery and schoolchildren across the North East have the opportunity to get hands-on with workshops and shows at TechFest's annual Festival of Science, Technology, Engineering and Mathematics.
Hi everyone,
Quick update from the Festival team. We have been getting lots of calls and bookings in the Early Years and Primary Programme - it has been super to hear how excited schools are to visit. Please don't forget that if you haven't got your copy of the programme please don't hesitate to get in touch or download your copy from our website. You will have noticed that we have changed the booking procedure slightly this year and ask that if you would like to make any preferences for workshops for your pupils please get in contact and we can discuss how best to tailor your booking to best meet your needs. Any questions you have about our exciting new venue we can answer to ensure you are planning your visit with as much information as possible.
Look forward to hearing from you soon.
Jenny Taylor
Festival Manager
01224 274194
This email address is being protected from spambots. You need JavaScript enabled to view it.
To download the Early Years and Primary Programme click here.