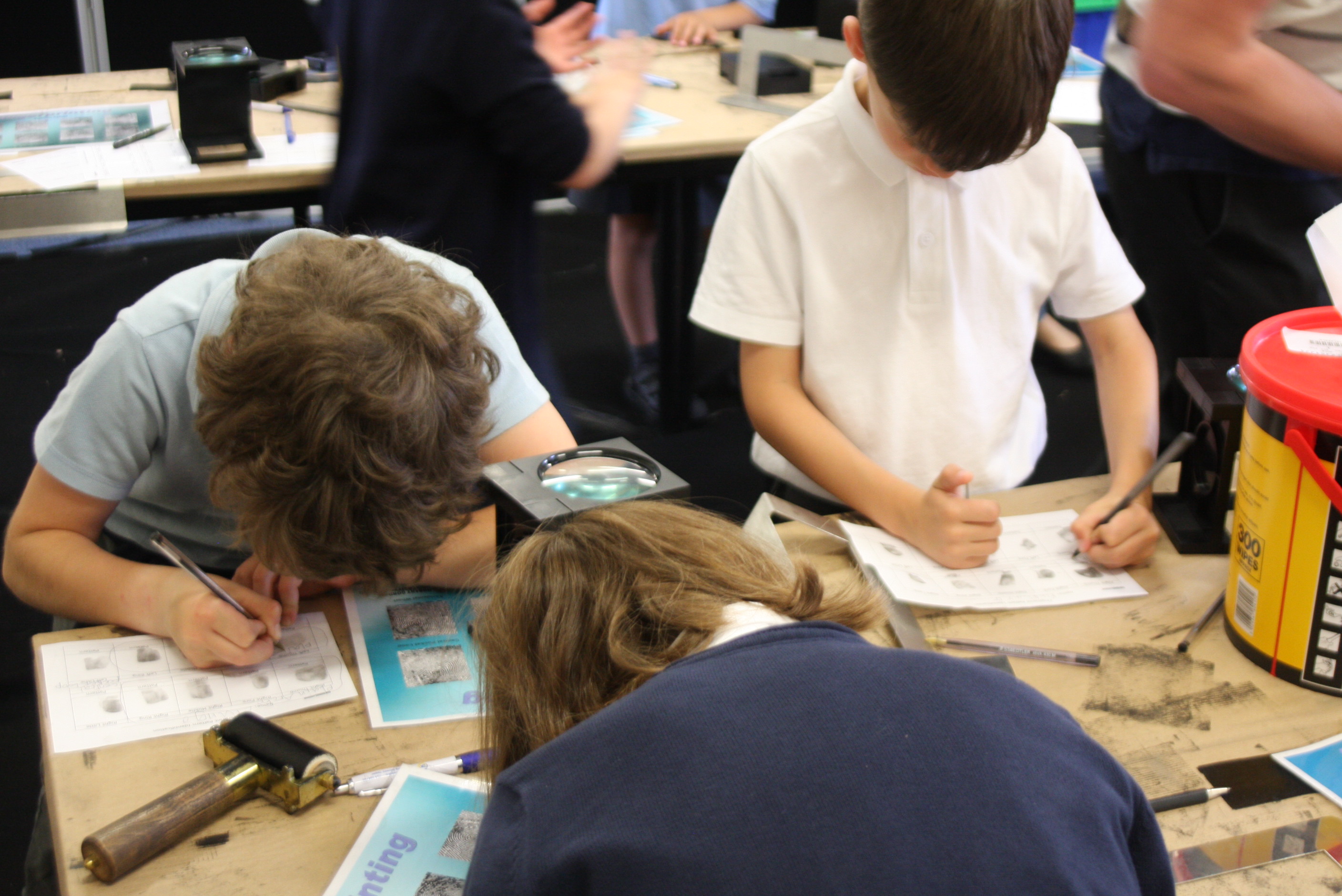 Investigating Fingerprints workshop at TechFest Festival 2016.
Nursery and schoolchildren across the North East have the opportunity to get hands-on with workshops and shows at TechFest's annual Festival of Science, Technology, Engineering and Mathematics.
Celebrating its 24th anniversary, the TechFest Festival is widely acknowledged as a key event within education, industry and the wider community. The Early Years and Primary Programme plays a significant role in the Festival, allowing children to explore and engage with a variety of STEM-based activities.
The exciting 2017 line-up of workshops available to schools and nurseries has been chosen with the capacities, principles, experiences and outcomes of the Curriculum for Excellence in mind. The 5 -day long Programme will be held this year at the Robert Gordon University campus from the 28th August - 1st September.
Children aged 3 to 12 are invited along with teachers, classroom assistants and parent helpers to attend a whole host of interactive and fun workshops.
The Programme features a wide range of workshops new to 2017 such as 'Wild About Maths', presented by TechFest and sponsored by Chevron. The interactive Maths workshop involves children taking on puzzles, challenges and problem-solving activities inspired by the natural world.
Another brand new show is 'The Science of Bubbles', where children help Scientific Sue in her Bubble laboratory answer questions such as "why are bubbles round?". Presented by Science2Life, volunteers are needed to help Sue investigate the properties of solids, liquids and gases.
2016's Early Years and Primary Programme saw 4368 pupils from 57 schools, 5 nurseries and 3 Additional Support Needs classes get involved with the TechFest Festival. With a jam-packed programme of almost 30 workshops and shows to engage with, this year bodes to be just as successful!
To download the Early Years and Primary Programme click here.