The TechFest Eureka Summer Series gets families involved with Science and Engineering by testing their skills with a number of shows and hands-on workshops.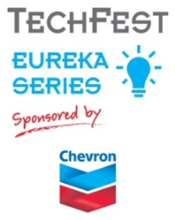 As part of our Eureka Series sponsored by Chevron, TechFest will be organising another series of summer activities to be held in libraries across Aberdeen and Aberdeenshire. Children from 5 years - 12 years, will be given the opportunity to test their science and engineering skills through a numbers of hands-on workshops including using science to solves mysteries, solving puzzles and designing and building.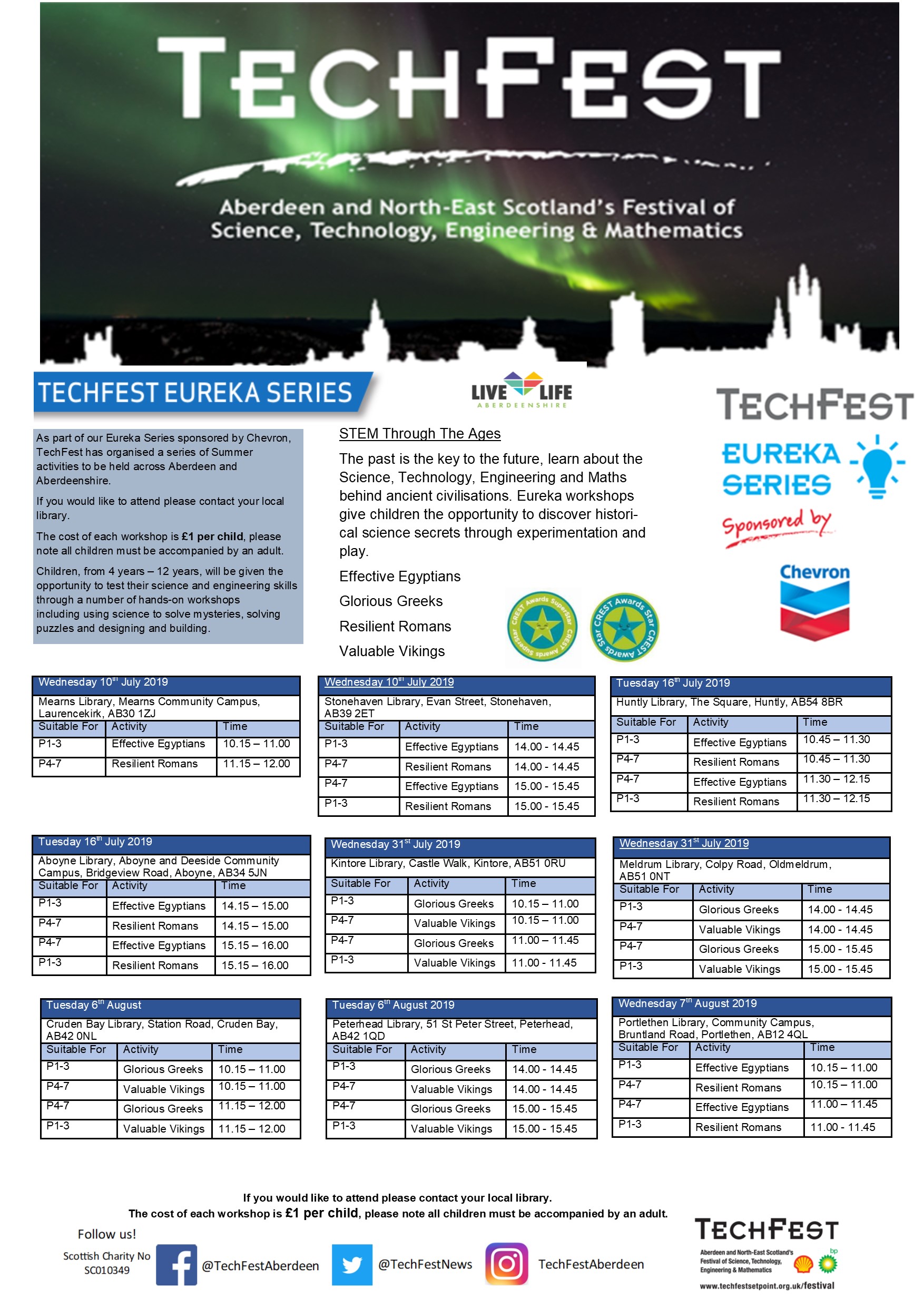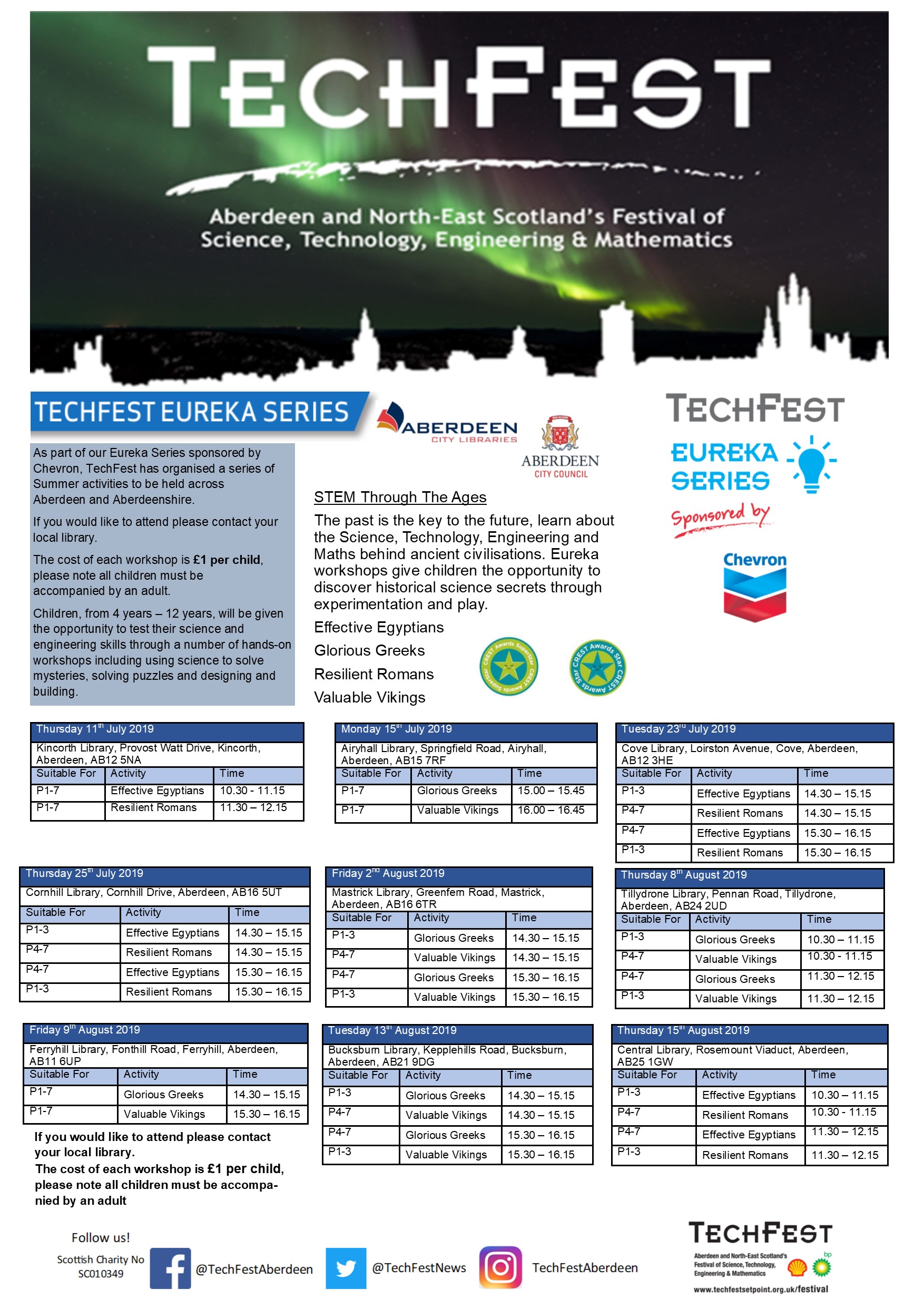 "Our industry is driven by technological advancement and it is the 'aha!' or 'eureka' moments that often develop into more innovative and efficient ways to safely explore and produce oil and gas. We know that tomorrow's Chevron employees are today's schoolchildren and by supporting initiatives like TechFest's 'Eureka Series' we hope to encourage and inspire the next generation of industry professtionals that can drive our industry forward with their game-changing ideas." - Greta Lydecker, Managing Director, Chevron Upstream Europe.