Now into its fourth year, Aberdeen Festivals is representing 11 of the North East's major culture festivals, including TechFest.
The festivals work alongside each other to collaborate on unique, one-off performances, grow audiences and strengthen Aberdeen's culture sector. Aberdeen Festivals is made up of some of the biggest and best festivals Scotland has to offer, showcasing some of the best talents in arts and science to music and dance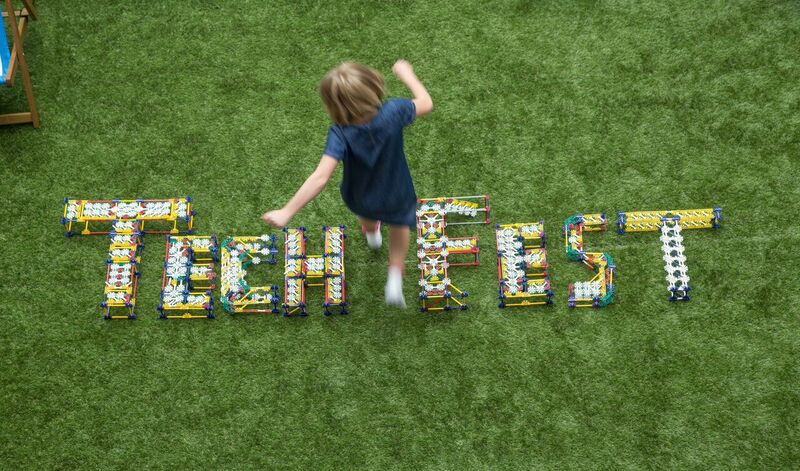 Check out some of the fantastic festivals TechFest is proud to collaborate with below!
Look Again - a Visual Art and Design festival, celebrating the very best in contemporary visual art and design from both local and internationally acclaimed talent.
14 - 17 June 2018
30 June - 1 July 2018
TechFest - annual festival of Science, Technology, Engineering and Mathematics, widely acknowledged as a major educational event in the region.
And a bit of everything else!
25 August - 22 September 2018
North East Open Studios (NEOS) - invites you to visit an award-winning collective of local artists and makers in their own studios across the region.
8 - 16 September 2018
True North - Aberdeen Performing Arts presents Aberdeen's festival of music and song, celebrating the North East's singer-songwriter tradition.
20 - 23 September 2018
DanceLive - Scotland's most prolific and long-running contemporary dance festival.
11 - 27 October 2018
Sound Festival - recognised as Scotland's Festival of New Music and embraces a network of local partners to produce a diverse programme of events exploring new music.
24 October - 4 November 2018
May Festival - a vibrant melting pot of creativity, culture and learning, brought to you by the University of Aberdeen.
2019 Date to Be Confirmed
Aberdeen Jazz Festival - a renowned four-day festival packed with jazz and blues excellence in a variety of venues across the city.
14 - 18 Mar 2018
SPECTRA - Aberdeen's stunning festival of light.
2019 dates tbc
Aberdeen International Youth Festival - welcomes young participants from all corners of the globe to celebrate and perform a diverse range of productions.
Art & Design
2018 dates tbc